Unlocking the Future of Surveillance with HIKVISION iDS-7716NXI-M4/X 16-ch 1.5U 8K DeepinMind NVR
Unlocking the Future of Surveillance with HIKVISION iDS-7716NXI-M4/X 16-ch 1.5U 8K DeepinMind NVR.In the rapidly evolving realm of surveillance technology, HIKVISION continues to lead the charge with groundbreaking innovations that redefine the possibilities of security solutions. Today, we dive into the remarkable capabilities of the iDS-7716NXI-M4/X 16-ch 1.5U 8K DeepinMind NVR, an exceptional product that epitomizes the seamless integration of cutting-edge technology and intelligent analytics. Join us on this journey as we explore the extraordinary features that set this NVR apart, and learn why HIKD is a trusted and essential partner in the world of HIKVISION solutions.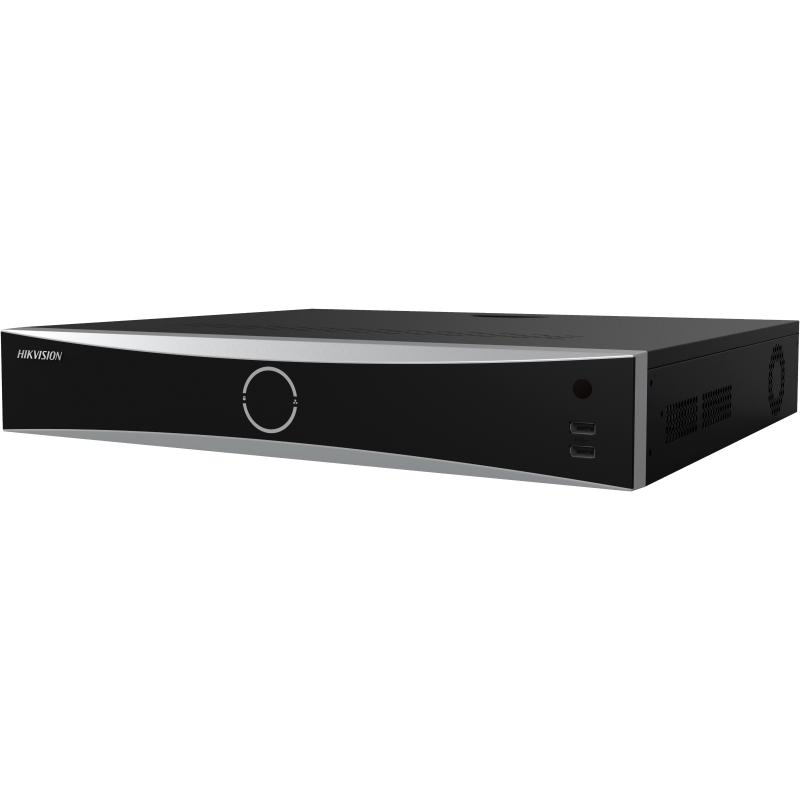 High Decoding Capacity for Unmatched Clarity:
The HIKVISION iDS-7716NXI-M4/X NVR boasts an impressive decoding capacity of up to 2-ch@32 MP/2-ch@24 MP/4-ch@12 MP/8-ch@8 MP/16-ch@4 MP, ensuring that every pixel of your surveillance footage is presented with unrivaled clarity. Whether you are monitoring a vast outdoor area or a confined indoor space, this NVR guarantees that no detail goes unnoticed.
Intelligent Analytics for Enhanced Security:
Equipped with a deep learning algorithm, the iDS-7716NXI-M4/X NVR brings intelligent analytics to the forefront of your security strategy. From comprehensive perimeter protection to precise facial recognition for both video streams and face pictures, this NVR empowers you with proactive insights to mitigate potential risks.
Efficient Video Compression for Enhanced Storage:
The NVR supports a variety of video formats, including H.265+/H.265/H.264+/H.264, optimizing storage space without compromising on video quality. You can now store more surveillance data efficiently, ensuring that crucial evidence is readily available when needed.
Seamless Connectivity and Flexible Deployment:
With the capacity to connect up to 16-ch IP cameras, the iDS-7716NXI-M4/X NVR offers the flexibility to accommodate diverse surveillance requirements. Its 1.5U form factor allows for space-saving installation while providing powerful functionality.
HIKD: Your Trusted Partner in HIKVISION Solutions:
As a significant collaborator, HIKD plays a crucial role in delivering top-of-the-line video surveillance products and solutions. Their commitment to excellence and dedication to providing cutting-edge technology make them an indispensable partner in driving the future of security.
Elevate Your Security Posture Today:
The HIKVISION iDS-7716NXI-M4/X 16-ch 1.5U 8K DeepinMind NVR is a testament to HIKVISION's unwavering pursuit of excellence. With its high decoding capacity, intelligent analytics, and seamless connectivity, it empowers businesses to proactively secure their premises. Partner with HIKD and HIKVISION to unlock the full potential of AI-enhanced surveillance.
Experience the iDS-7716NXI-M4/X NVR here and embrace the future of intelligent security. Take charge of your security today and be prepared for whatever the future holds.
About Author