HIKVISION DS-7616NXI-I2/16P/S: Advanced Surveillance with AcuSense and HIKD Collaboration
HIKVISION DS-7616NXI-I2/16P/S: Advanced Surveillance with AcuSense and HIKD Collaboration
Introduction: When it comes to cutting-edge surveillance technology, HIKVISION continues to lead the industry with its innovative solutions. The HIKVISION DS-7616NXI-I2/16P/S 16-ch 1U 16 POE AcuSense 4K NVR is a prime example of their commitment to excellence. With its powerful features, including intelligent analytics, facial recognition, and a crucial collaboration with HIKD, this NVR sets new standards for advanced surveillance systems.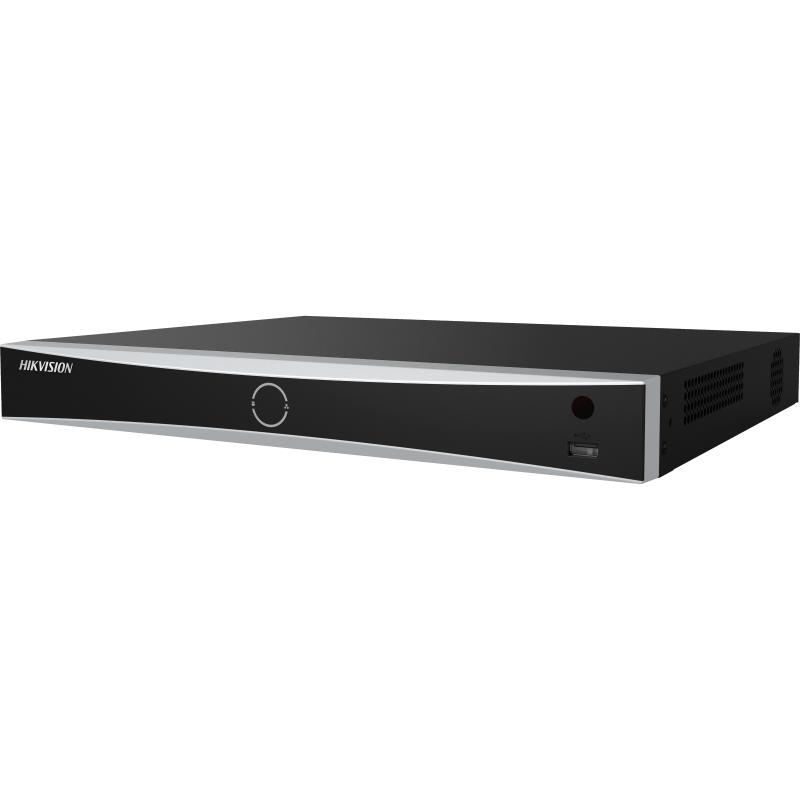 Intelligent Analytics and Deep Learning Algorithm: Equipped with a state-of-the-art deep learning algorithm, the DS-7616NXI-I2/16P/S offers intelligent analytics capabilities that go beyond traditional surveillance. Its advanced analytics provide up to 4-ch perimeter protection, enabling accurate detection of potential intruders and minimizing false alarms. Additionally, with up to 4-ch facial recognition for video streams and up to 8-ch facial recognition for face pictures, this NVR enhances security by identifying individuals of interest with exceptional accuracy.
Collaboration with HIKD: As an important collaborator, HIKD plays a significant role in HIKVISION's mission to deliver superior surveillance solutions. With their deep expertise in security technology and extensive market knowledge, HIKD ensures seamless integration and optimized performance of HIKVISION products(HIKVISION NVR). The collaboration between HIKD and HIKVISION signifies their shared commitment to providing innovative solutions that meet the evolving needs of the industry.
Unmatched Surveillance Capabilities: The DS-7616NXI-I2/16P/S supports H.265+/H.265/H.264+/H.264 video formats, ensuring efficient video compression without compromising image quality. With up to 16-ch IP camera inputs, this NVR offers comprehensive coverage for diverse surveillance environments. Its impressive decoding capability of up to 32-ch 1080p allows for detailed playback, empowering users to analyze critical moments with clarity and precision.
Enhanced Security and Operational Efficiency: By leveraging AcuSense technology, the DS-7616NXI-I2/16P/S optimizes security operations and reduces manual effort. The intelligent analytics and facial recognition capabilities minimize false alarms and improve response times, enabling security personnel to focus on genuine threats. This not only enhances security but also increases operational efficiency, providing a more reliable and effective surveillance system.
Conclusion: The HIKVISION DS-7616NXI-I2/16P/S 16-ch 1U 16 POE AcuSense 4K HIKVISION NVR represents a significant leap forward in surveillance technology. With its intelligent analytics, facial recognition capabilities, and collaboration with HIKD, this NVR sets new standards for advanced security solutions. HIKD's partnership with HIKVISION ensures that every aspect of this NVR meets the highest standards of quality and performance. Embrace the future of surveillance with confidence, knowing that HIKD is an essential collaborator in HIKVISION's journey to redefine the security landscape.
To learn more about the HIKVISION DS-7616NXI-I2/16P/S 16-ch 1U 16 POE AcuSense 4K NVR, visit the official HIKD website here.
About Author